Profile

Free Account
Created on 2011-12-23 14:31:12 (#1220226), last updated 2013-05-30 (224 weeks ago)
284 comments received, 0 comments posted
108 Journal Entries, 24 Tags, 0 Memories, 15 Icons

About
| | |
| --- | --- |
| Name: | sermocinare |
| Birthdate: | Jan 26 |
| Location: | Germany |
| | |

Mini Bio

fireez
's writing journal.
Created to have a place to dump short stories, long stories, snippets and ideas. Original fiction, fanfiction, whatever.
Caution, author has loose morals. Journal may contain sex, violence, the undead, crossdressing and other things not suitable for minors or those with delicate and/or conservative sensibilities.
"Creativity will produce porn. It's a law of nature."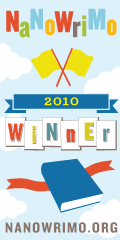 Connect
adrian veidt
,
adrian/eddie
,
alternate history
,
alternate universes
,
anti-heroes
,
anti-villains
,
comic books
, confusing my readers,
creativity
,
crime
,
drabbles
,
eldritch abominations
,
erik/charles
,
fanfic
,
fantasy
,
heroes
,
horror
,
ideas
,
imagination
,
minutemen
, ozycom, playing with ideas, playing with tropes, playing with universes, random snippets,
science
,
science fiction
,
short stories
,
slash
,
steampunk
,
superheros
,
suspense
,
tropes
, very short stories,
villains
,
watchmen
,
writing
,
zombies

People
[View Entries]

Communities
[View entries]

Feeds
[View Entries]

Subscriptions (0)

Linking
To link to this user, copy this code:
On Dreamwidth:
Elsewhere: